About Us
Since 2002 Superior Installation Contractors, Inc. (SIC) has been providing superior installations to thousands of home owners and general contractors. Installing windows and doors is not for the average do it yourself homeowner. To make sure your new products work to their maximum potential they need to be installed by the manufactures specifications. This starts with the right products that fit your homes style and needs. With custom sizing, it helps make your products fit properly which gives you the best energy efficiency. Our saying is "With the right products and a superior installation you will receive the Best Value".
With a FREE no pressure in home consultation we explain the many different styles of windows and doors to choose from plus the many different materials the windows and doors are made from like wood, fiberglass and vinyl.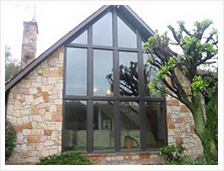 Superior Installation Contractors, Inc. only specializes in Windows and Doors. What does this mean? The average construction company can install 4 to 5 windows per day. Partly because installing windows and doors is just a small part of what they do everyday. Since SIC crews only install windows and doors we can double that or even triple the average number. SIC installs 8 to 10 windows per day and when requested has even installed 20+ in one day!
With the other guys your project can take up to a week or more. With a week of construction in your home plus a week of work missed, for some this means you have just paid double for your windows or doors. The average SIC job is a one day installation. This means: one day of construction, one missed day of work, one day that the furniture in your home is out of place.
With our superior crews you will never know that we were in your home other than seeing your new beautiful windows or doors. So keep your weeks vacation and spend it admiring your new windows and doors or take that trip you have been wanting with the money you saved.
There is no job to big or to small for us. We have the expert crew to handle it all. We offer Bays & Bows with Shingled Roofs or Metal Roofs and soffit tie ins. We have Double Hung, Single Hung, Sliding and Casements Windows. We even have Garden Windows. For the home owners that have rental properties ask us about our special Vinyl Window. We are equipped to do change openings depending on your needs. We can make the opening bigger, smaller or even make one that was never there before. Whatever you can think of, we can make it happen!
Our Mission: Provide the home owner with the finest quality of manufactured products and the highest quality installation to achieve one common goal..... YOUR BEST VALUE!
Some of our work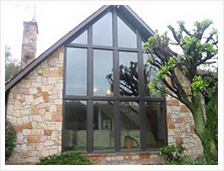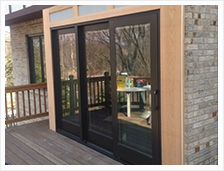 View more of our work on our facebook page HERE